Sandy Park hosts inaugural Sight Village South-West Event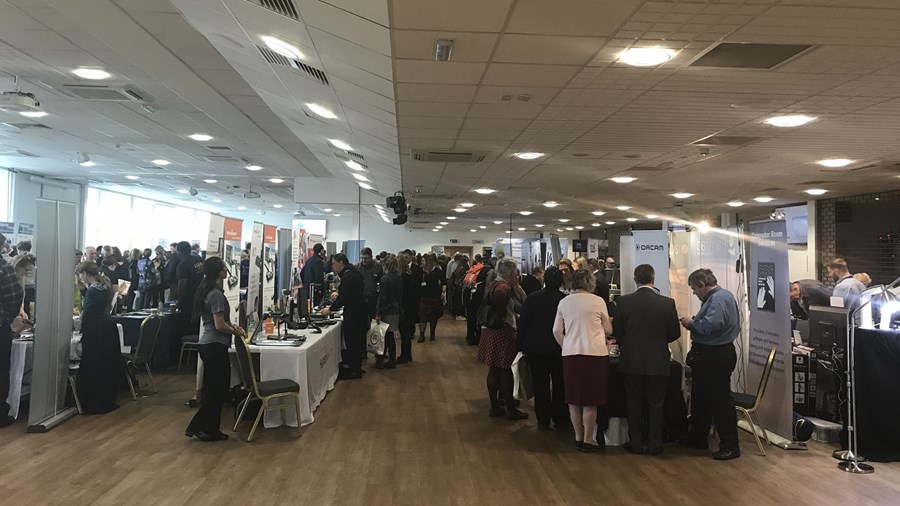 We were pleased to host the inaugural Queen Alexandra College (QAC) Sight Village South West roadshow on Tuesday 17th April with over 400 guests attending the event throughout the day.
QAC is a national college for people with disabilities and offers courses and support for young people aged 16-25 years. They organise a number of exhibitions nationwide to showcase the latest technology for those who are blind or partially-sighted and for the first time brought their event to the South West. Over 40 exhibitors were located in our Exeter Suite and the County Suite was used as a refreshment area with drinks and light lunches provided by Sandy Park's in-house catering team.
The organiser Karen Easthope of QAC has said of the event:
'We were excited to bring a Sight Village Roadshow to the South West for the first time this year. Sandy Park proved to be an excellent venue and we were delighted with the Exeter Suite and it's abundance of natural lighting. From the outset, the venue staff were extremely professional and helpful; nothing was too much trouble before and during the event. We look forward to returning to Sandy Park in spring 2019!'
QAC Sight Village has been described as "The UK's Leading exhibition for blind and partially sighted people and for those experiencing sight problems" Each year thousands of people visit their events to find out at first hand the latest technology, products and support services available to people who are blind or partially sighted. Their exhibitors include charities, commercial companies and voluntary organisations from across the UK, and Europe. For more information about Sight Village events please click here.