The team at Sandy Park take great pride in their award-winning customer service. Find out what previous customers have said about their experiences at Sandy Park below.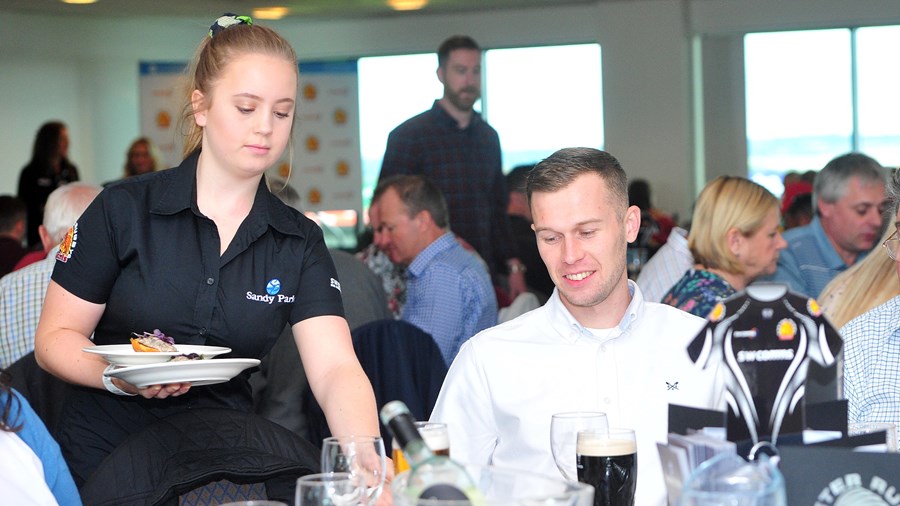 We would like to thank you and your staff for making the arrangements in the run up to our event and on the day itself. It was a thoroughly enjoyable evening for us all after a long week at Conference. The food was fantastic and that's no small feat in catering for such large numbers. I've had no complaints whatsoever from anyone which goes to show how well your team did, a big thank you to them all! Wishing you all the best and if our Conference returns to Exeter in the future, I'll certainly recommend Sandy Park again.
Scott, RMT - July 2017
The day went brilliantly and your staff were always on hand and extremely helpful. The food was excellent too. Please say thank you to the team from us!
Monica, Babcock - June 2017
Well what can I say - what a great place to visit and the staff were just amazing!! Having the opportunity to come down the day before was just fantastic as I wasn't rushing around on Thursday morning. It's made the day run smoothly. Venue/ catering staff – Amazing group of people, so accommodating and very helpful. The food was first class and well presented. I definitely look forward to running many more RFU conferences at Sandy Park over the next few years. Once again thank you very much. Outstanding service.
Mike, RFU - June 2017
The evening was lovely and everything was excellent thank you. Food was really lovely, beautifully presented and everyone said how lovely it was and the room looked fabulous too. Nothing too much trouble and on the whole a fabulous evening.
Julie, Nuffield Health - May 2017
On behalf of ICAEW South West I would like to thank all the staff at Sandy Park who helped make our events on Friday evening such a success. Both yourself and Sarah are great on the run up to the event and Marcus and his team were fantastic on the evening. The meal itself was delicious and it always amazes me how beautifully presented each course is when catering for such a large function. Everyone has such a positive, friendly, helpful attitude and nothing is too much trouble which makes my job so much easier.
Trudi, ICAEW - April 2017
Thank you for your and your teams' valuable contribution in hosting us for the Smart Energy Marketplace conference yesterday. We felt that the day was a great success and I enjoyed hearing so much positive feedback from delegates. As you will have seen, the day was very popular and we were very pleased with the event turnout - a testament to the energy and passion for future opportunities in the sector. Without your support, the event would not have been a success. Without your continued and valued support, Regen would not be able to provide such high value events which bring excellent value to the sustainable energy sector.
Merlin, Regen SW - March 2017