Season Launch Dinner Confirmed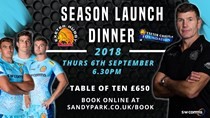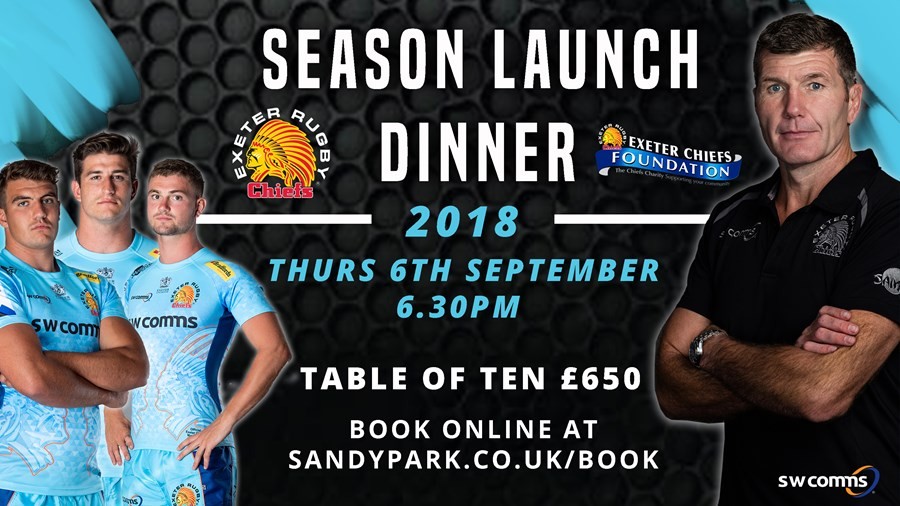 Celebrate the start of another huge campaign for the Exeter Chiefs as we ask you to join us for our annual Season Launch Dinner at Sandy Park.
Taking place on Thursday, September 6, the evening will include a preview of the new 2018/19 rugby season with Exeter Chiefs Director of Rugby Rob Baxter and will also include a delicious three-course meal and live music from Charge!
Also in attendance will be many of the Chiefs first team squad, all of whom will help to celebrate the achievements of the Exeter Foundation, the club's official charity, for their efforts over the past 12 months.
During the evening, cheques will be presented to the designated charities working with the Foundation during the 2017-18 season.
A table of 10 costs £650, so please visit www.sandypark.co.uk/book to book your table.