Sandy Park earns Tourism Accreditaton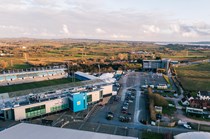 By Olivia Tomlinson
23/05/2022
Exeter's award-winning conference and banqueting venue, Sandy Park, has received the Quality in Tourism 'Safe, Clean & Legal' accreditation.
The accreditation is awarded to hospitality operators and accommodation providers who meet or exceed the legal standards in several categories from Health and Safety to Cleanliness and Hygiene. The accreditation has been updated to reflect the post-COVID era, where the health and wellbeing of everyone is paramount. Its overall aim being to protect the consumer and give them confidence when booking accommodation.
Sandy Park has been inspected by an independent third party to ensure it has reached the high standards stipulated for this accreditation.
Speaking about the accreditation, Stadium Operations Director Mark Isaacs said, 'with rules and regulations constantly changing, visitors to Sandy Park will be able book with confidence knowing that we have met the highest tourism standards.'