Record crowds at Sandy Park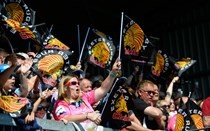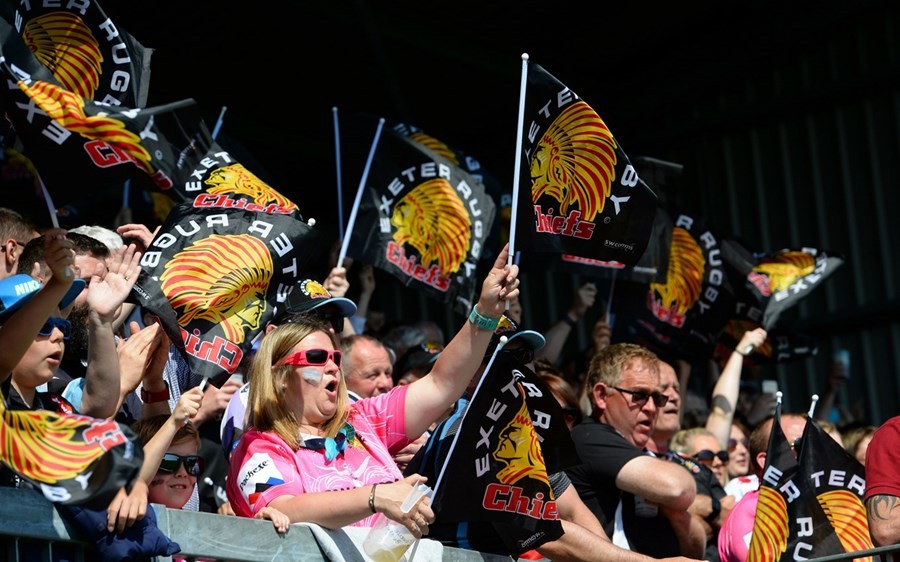 By Mark Stevens
7/6/18
Exeter Rugby Club chief executive Tony Rowe OBE has expressed his delight at figures which show match-day crowds at Sandy Park have continued to rise during the 2017/18 season.
After a record-breaking campaign during 2016/17 when the club recorded a total attendance figure of 208,424 - that figure rose again last season as supporters turned out in force to watch Rob Baxter's side during the defence of their Premiership title.
During the 19 first team fixtures played at Sandy Park, the total figure of spectators recorded was that of 216,291, a rise of 7,867 on the previous season.
In the Premiership, the average home match-day crowd was that of 11,780 compared to 11,483 the previous year, while the average home crowd for all fixtures rose to 11,383 from that of 10,421 in 2016/17.
The rise in figures was yet another clear indication of the whole match-day experience that the Chiefs now provide, both on and off the field.
Last season saw nine fixtures break the 12,000 mark, the highest of which was the New Year's Eve encounter against Leicester Tigers, which attracted a capacity crowd of 12,807.
Reflecting on the figures, Mr Rowe said: "As a club we are naturally delighted to see that attendances have continued to rise here at Sandy Park. Having a successful product, both on and off the field, is imperative for the growth of the Chiefs moving forward.
"We know that our award-winning match-day experience is something that rugby supporters really embrace, but so too is the quality of rugby that is being produced here by Rob and his outstanding team.
"Having a successful side not only means we are able to challenge for honours throughout the course of the season, but it helps generate vital match-day revenue that helps to keep us amongst the leading clubs within the Premiership and Europe."
"Clearly we have produced an experience here at Sandy Park that caters for all supporters, but as always we will continue to look at various ways of improving things to keep ourselves at the very forefront of the modern-day game."
Already indications for the new 2018/19 season are hugely encouraging for the Chiefs with season ticket sales already having passed the final total of last season.
Regular supporters to Sandy Park are being encouraged to sign up for season tickets, not only to ensure their presence at every game played at Sandy Park next term, but to also get the best value in terms of match-day tickets.