Exeter Chamber of Commerce celebrates their 150th anniversary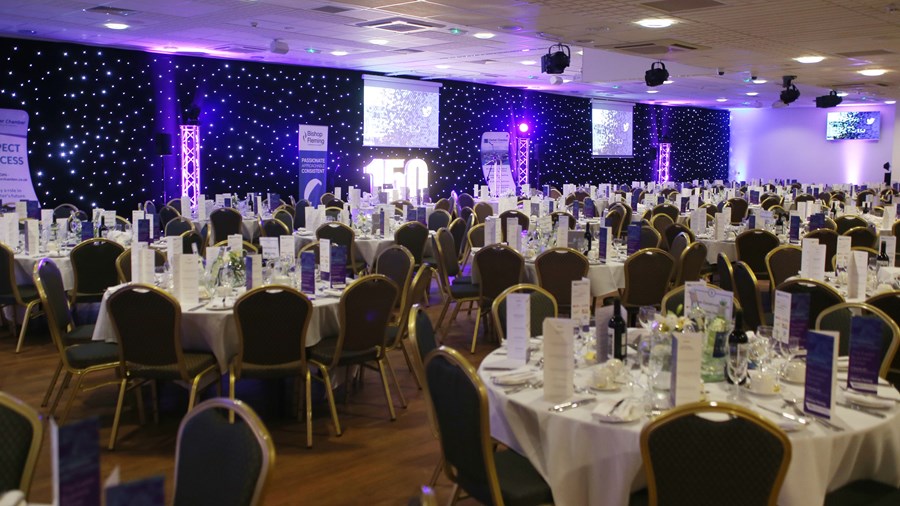 Exeter Chamber of Commerce celebrated their 150th Anniversary in style with 360 people attending the annual Exeter Business Dinner which took place on Friday 17th November in the Exeter Suite at Sandy Park.
Charlie and AJ Courtenay, Earl and Countess of Devon, gave the main address of the evening, sharing their vision for Powderham Castle in the future, as well as an insight into the ancient family's part in the city and region's history.
The Chamber was toasted by Alexander Hetjes, Mayor of Bad Homburg, the German town which Exeter is twinned with. Mayor Hetjes travelled to the UK as part of a wider itinerary to build business and community links between the areas, at this critical time during Brexit negotiations.
David Savill, Chairman of Exeter Chamber of Commerce said, "The evening was a fantastic success and it was a delight to celebrate Exeter Chamber's landmark 150th anniversary with so many Exeter businesses. With thanks to the generosity of our sponsors and the proceeds from the prize draw, the event raised over £5,000 for the Earl and Countess of Devon's chosen charities, Dawlish Garden's Trust and The Mede, Topsham."