5 tips for the perfect Christmas party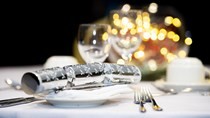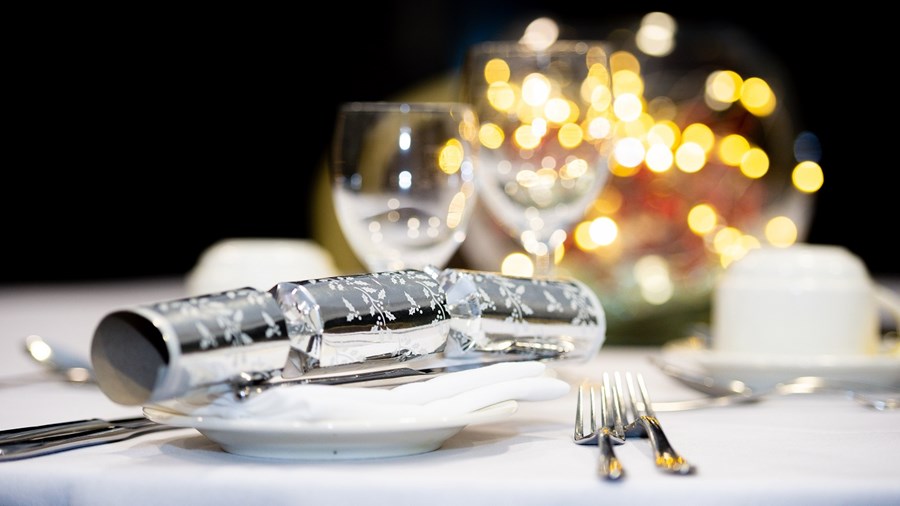 The job of organising a Christmas party can often seem a daunting prospect, with time constraints and pressure of wanting to organise something that all your friends or colleagues will enjoy making it a potentially stressful experience.
One key thing to remember is that if it is going to be a large or potentially complex event, it is never too early to start planning (Sandy Park's Christmas packages are confirmed in January…).
The events team at Sandy Park have lots of experience with Christmas parties so here's our guide to making your Christmas event a success.
1. Plan your Christmas Party early
Christmas is a busy time of year and diaries fill up fast. Decide what days of the week you'll consider and how close to Christmas you'd like your event to be. Typically, Fridays and Saturdays are the most popular days and will often be booked up first. However, prices for packages earlier in the week tend to be cheaper; something to consider if you have a relatively limited budget.
As soon as the date is confirmed, send a 'Save the Date' to all invited so they can add it to their calendar.
2. Set a budget
The budget will ultimately determine all aspects of your Christmas party so it's vital to find out how much you have to spend as early as possible so you don't start planning something that you can't afford.
Before looking at venues, consider what is most important to your group. Is a city centre location the priority? Or do you have quite a specific idea of the food you're after? Once you have established this you can allocate your budget to the different areas, but don't forget to leave a contingency for any unexpected costs!
If you are going to be collecting money from colleagues, remember that many venues will firstly require a deposit before full payment. Make sure everyone is aware of deadlines and give yourself plenty of time to gather money – you want to avoid the awkward phone call to the venue asking for more time to pay!
3. Choose a Christmas Party venue
With a date and budget sorted, you can start to narrow down your venue choices. Search engines and social media are a good place to start research, as well as asking colleagues and even friends who work for different companies – often the most valuable recommendations are word of mouth.
When you're getting quotes from venues, check what different packages include: some will include different food options, some will be inclusive of drinks, some will include entertainment and some will just quote for room hire. It's important to know what you're being quoted for so you can accurately compare.
If you have exclusive use of a room or venue it is worth organising a site visit. Things like accessibility of the venue, attitude of the staff and parking arrangements can only be properly gauged when you're there. This will also give you an opportunity to see the space – is it big enough? How will the room be laid out? Will the room be decorated, or will this need to be arranged separately?
4. Food, glorious food!
Food is a massive part of any festive celebration, so the menu is a key stage of your planning.
The style and theme of your event, as well as the budget, should all be taken into consideration when planning your menu. Would you prefer a buffet or meal served to you and your guests? Will people expect canapes on arrival? Will the menu be set or will choices need to be made beforehand?
Depending on your venue choice, you will need to decide between using in-house catering (which will be more affordable) or hiring in caterers. Some venues will not allow external caterers, whereas others will not offer their own food.
Most catering companies will offer Christmas packages, however just because your party is in December, doesn't mean you have to eat turkey - some guests may appreciate a break from tradition! If you do choose a separate caterer, don't forget to consider extras like staffing, equipment and glassware.
Make sure that your venue or caterer is well-versed in different dietary requirements and preferences. As a minimum, you should offer your guests a vegetarian option and all allergies and intolerances should be catered for.
5. Those little extras
Sometimes little touches can make all the difference in the success of your event.
Theme
If you have themed your party, this can help if you are looking for extra entertainment. This could be anything from card magicians mingling in the party, to board games or a casino table. If entertainment is a key part of your party, consider live music or a comedian. A theme can also be expanded to the decoration – not just of the room but to welcome areas or washrooms.
Photograph
A professional photographer will provide high-quality photos as mementos of the event. Good shots can be used on internal newsletters, the website and social media. You could also investigate a photobooth. If your budget doesn't stretch to either, you could source some funny props and purchase a branded photoframe to create your own photobooth area.
Security
Depending on the venue and size of your Christmas party, it may be worth considering a security presence to stop any gate-crashers or diffuse any arguments.
At Sandy Park, we try and make planning your Christmas party as stress-free as possible! We offer a range of different packages from 'Live Band Night' joint party nights, to laid-back lunches and private parties, all including the delicious Christmas menus devised by our creative Head Chef and his team.