Photos: Network at Sandy Park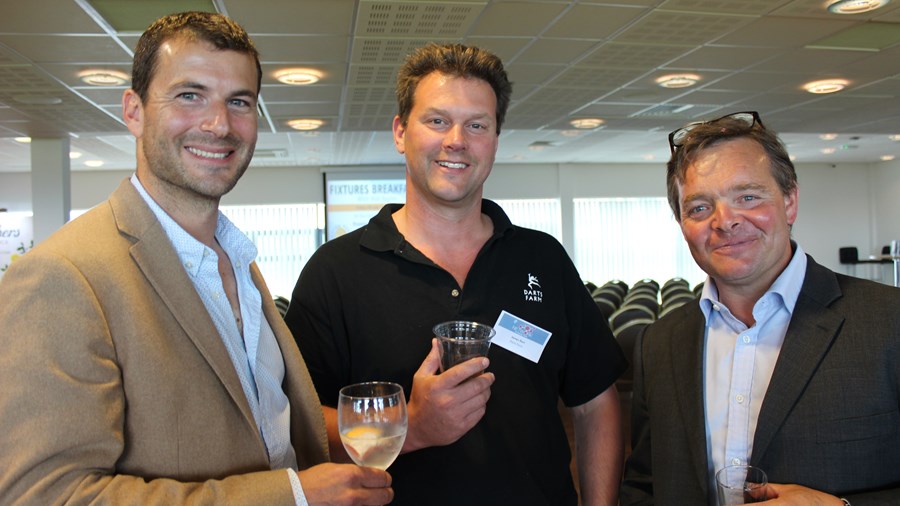 Nearly 100 guests enjoyed a spirited discussion about food and drink in Devon at our most recent Network at Sandy Park event.
A panel of five industry experts - Patrick McCaig, Otter Brewery; Howard Davies, Salcombe Gin; Michael Dart, Darts Farm; Lloyd Gardner, Lloyd's Kitchen; Paul Weston, Frobishers - were joined by host Jess Carter, Editor of Crumbs Magazine, who led topics on what Devon has to offer, the industry's value to the regional economy and what the future might look like.
The panel also spoke about the challenges of operating a business within the food and drink industry, such as the rising costs of food and transport while trying to keep prices competitive and the difficulties smaller businesses have with competition from supermarkets and other large organisations.
The panel agreed that Devon was an amazing place to work and live, with plenty of high quality ingredients available and good relationships continually forged between businesses, often leading to collaborative opportunities.
As well as the informative discussion, guests also enjoyed samples from each of the panellists including Salcombe Gin and Tonics, Dart's Farm cheeses, canapes from Lloyd's Kitchen, Otter beers and Frobishers Juices and a delicious beef noodle dish prepared by Sandy Park's team of chefs.
The next Network at Sandy Park event will take place on Thursday, 27th September with guest speaker Nick Earle, Store Manager of IKEA Exeter. Tickets are on sale now - click here to book.