Charity Boxing Evening - Marines face The Met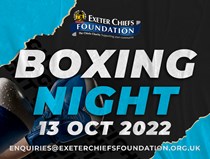 Royal Marines Boxing v The Met Police Boxing.
The evening will feature 8 bouts between some of the finest amateur fighters in the country as the Metropolitan Police Boxing Team, come up against the best that the British Military has to offer.
You have the chance to be ringside for every punch, as we combine luxury, black tie with the thrills and spills of a top-class fight night! Make sure you're there when the bell rings!
We will be offering a 3-course Dinner, with table service as you watch some of the toughest fighters go head to head in a night of fantastic sporting entertainment!
Dress code: Black Tie
Over 16's only